Privatisation may be the only hope of meaningful reform
The energy security of millions of South Africans has been jeopardised by mismanagement and corruption in the country's electricity utility Eskom, according to a new report published today by the Global Warming Policy Foundation.
According to the report's author, energy economist Ioannis Kessides, the last 20 years have seen a rapid decline in the company's performance.
"At the turn of the millennium, Eskom was regarded as the crown jewel of South Africa's state-owned enterprises and among the most efficient and reliable electricity companies in the world. But nowadays, the performance of the grid is starting to resemble that of a typical developing country."
Dr. Kessides' research has shown that the decline can be explained by a combination of mismanagement and corruption, with executive jobs handed out to the politically connected rather than the technically competent. He argues that the only hope is some form of privatisation, taking the utility out of the reach of politicians.
"It is clear that the attempts at reform so far have fallen far short of what is required, and have allowed politicians to continue to interfere in Eskom's operations. The only hope now is for radical competitive restructuring and privatisation. It needs to happen soon, before South Africans have to suffer any further decline in the reliability of their electricity supply."
Ioannis Kessides: The decline and fall of Eskom: A South African tragedy (pdf)
About the author – Ioannis Kessides' areas of specialisation are energy policy, competition, regulation, and privatisation policies in network utilities, market structure and firm conduct, determinants of entry and exit, and contestability analysis. During 2013–17, he taught energy and infrastructure policy at Yale University, and until July 2013, he was a lead economist in the Development Research Group at the World Bank. He also taught a course on public policy towards business at the Woodrow Wilson School at Princeton. He holds a BS degree (with honors) in physics from Caltech, and both an MA in plasma physics (nuclear fusion) and a PhD in economics from Princeton University.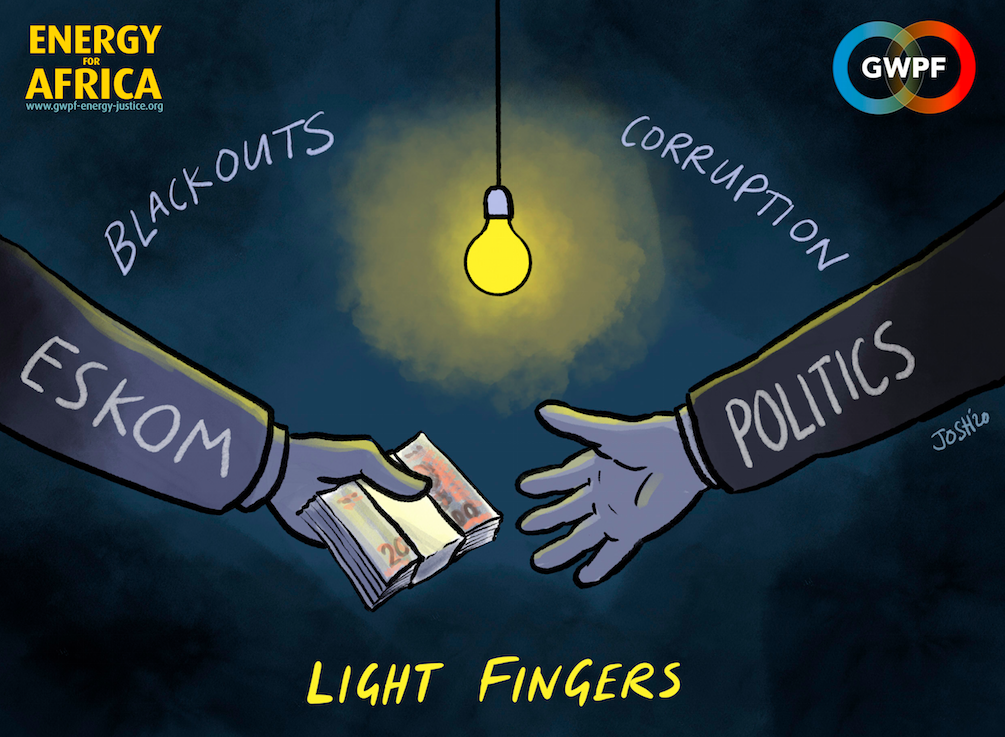 Note for editors
This paper is part of GWPF's Energy Justice project.