Global Warming Policy Foundation To Launch State of the Polar Bear Report 2017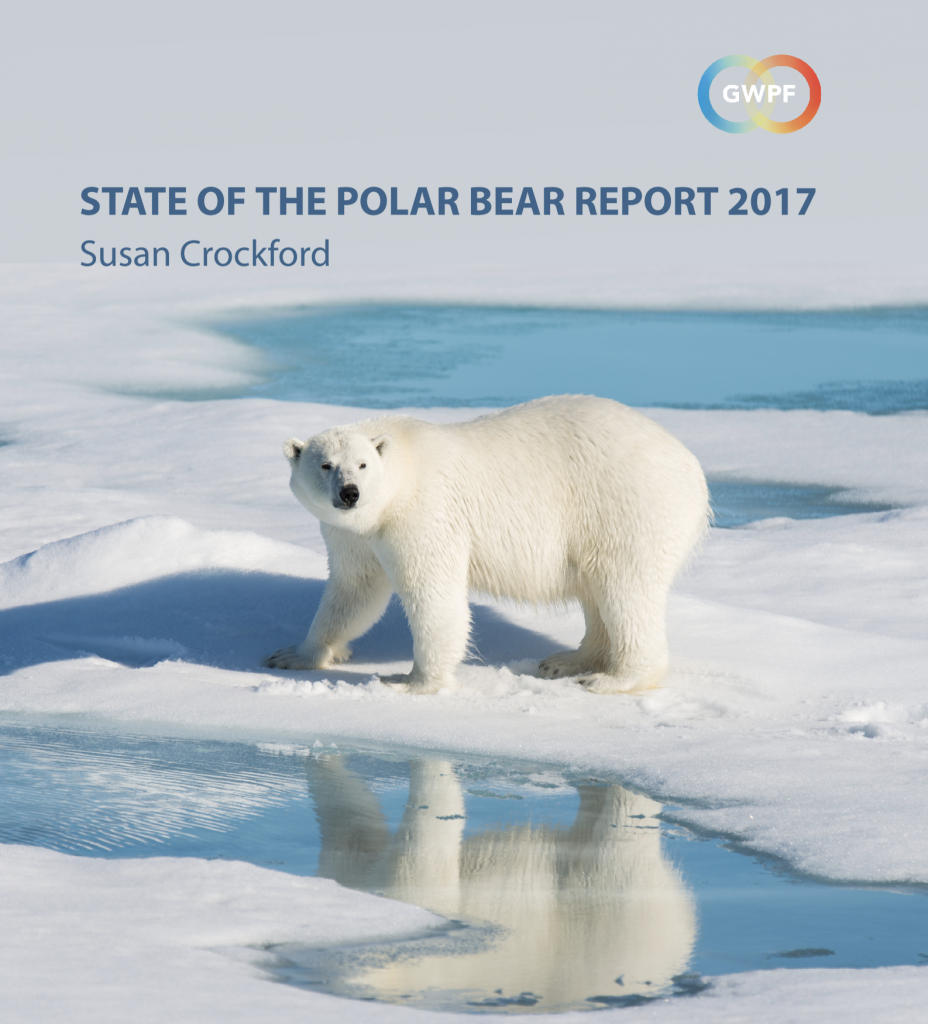 Coinciding with International Polar Bear Day (27 February), the GWPF's State of the Polar Bear Report summarizes clear, reliable and concise information on the current state of polar bears in the Arctic since 2014, relative to historical records. It highlights up-to-date data and research findings in a balanced and factual format that avoids hype and exaggeration. It is intended for a wide audience, including scientists, teachers, students, decision-makers and the general public interested in polar bears and Arctic ecology.
The launch will be held on Tuesday 27 February at 11:00am at the Toronto Public Library, Founders' Room, 789 Yonge St, Toronto, ON M4W 2G8.
Programme
* Welcome (Dr Benny Peiser, Director of the GWPF)
* Introduction: Prof Chris Essex (Chairman of the GWPF's Academic Advisory Council)
* Short video screening
* Presentation: Dr Susan Crockford (author of the report)
For further information, please contact Harry Wilkinson (harry.wilkinson@thegwpf.org)