A new paper published today by the Global Warming Policy Foundation shows that U.S. climate has been changing very gradually, and mostly in a benign way.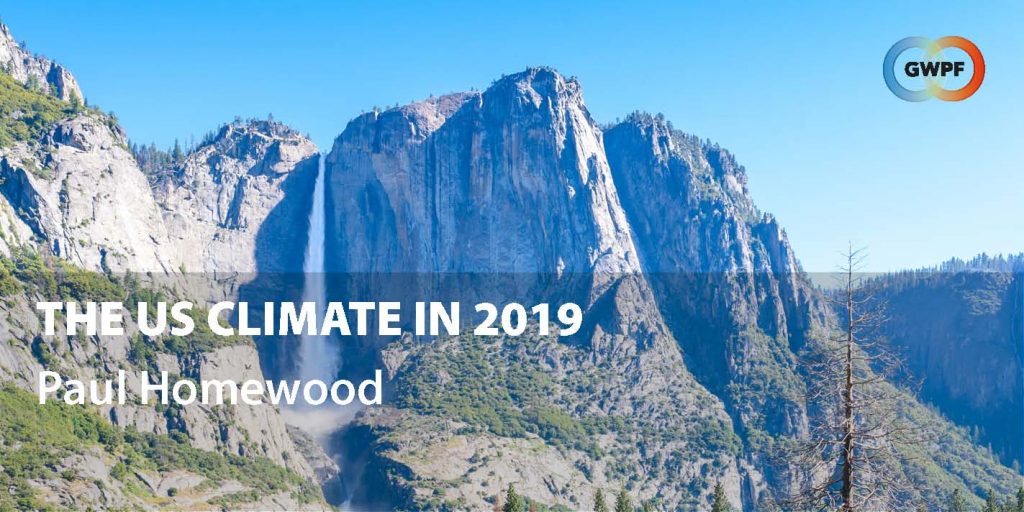 The paper, by British climate writer Paul Homewood, examines official US weather sources and finds almost nothing to justify alarm.
"The temperature has risen a little", says Homewood, "but temperature extremes are still a long way off the levels seen in the 1930s. And there has been a reduction in cold spells and climate-related deaths, so in many ways, the US climate has become less extreme compared to previous ages."
It is the same story for rainfall. There has been an increase overall, but the wettest year on record was nearly 50 years ago. Droughts were mostly far worse in the 1930s.
"It's hard to find anything in the records of recent weather in the US that should give anyone any cause for alarm" says Homewood.
"It's mostly rather reassuring. From heat to cold to storms and tornadoes, there is no trend that is out of the ordinary."
Homewood's paper, entitled The US Climate in 2019, can be downloaded here (pdf)