Exposing the totalitarian roots of the Climate Industrial Complex
Book launch of Rupert Darwall's new book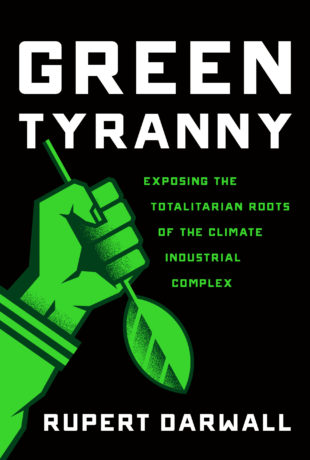 Where: House of Lords, Committee Room G, London SW1
When: 1 November 2017 – 6:30-8:00pm
Climate change was political long before Al Gore first started talking about it. In the 1970s, the Swedish Social Democrats used global warming to get political support for building a string of nuclear power stations. It was the second phase of their war on coal, which began with the acid rain scare and the first big UN environment conference in Stockholm in 1969.
Nuclear energy was to have been the solution to global warming. It didn't turn out that way, most of all thanks to Germany. Instead America and the world are following Germany's lead in embracing wind and solar. German obsession with renewable energy originates deep within its culture. Few know today that the Nazis were the first political party to champion wind power, Hitler calling wind the energy of the future.
Post-1945 West Germany appeared normal, but anti-nuclear protests in the 1970s led to the fusion of extreme Left and Right and the birth of the Greens in 1980. Their rise changed Germany, then Europe and now the world. Radical environmentalism became mainstream. It demands more than the rejection of the abundant hydrocarbon energy that fuels American greatness. It requires the suppression of dissent.
Attendance by invitation only