Will the Next Pope Be A Climate Sceptic?
Date: 13/02/13
Bruce McDougall, The Daily Telegraph
Australian are urging Cardinal George Pell to throw his mitre into the ring and become the nation's first pope. But the bookies still think the 71-year-old Victorian needs divine intervention to land the top job.
Papal contender? … Cardinal George Pell, Archbishop of Sydney / Pic: Britta Campion Source: The Daily Telegraph
With Benedict XVI retiring on February 28, there's a vacancy in the Vatican as God's right hand man – and some Aussies want Cardinal Pell to fill out an application.
The hashtag #pellforpope has become reasonably popular on Twitter as a number of social media users back the Cardinal's candidacy and begin imagining what it would be like to have a first-ever Aussie Pope.
"The white smoke'll just be the barbie," one tweeted, referring to the smoke that shoots from the Sistine Chapel once a new pontiff is selected after the secret Conclave ballot.
A spoof George Pell Twitter account added: "The first Australian saint – now the first Australian pope. George's a shoe-in for the red shoes. Ozzy Ozzy Ozzy!".
While Cardinal George Pell is considered a $41 outsider, observers said yesterday he was "not without a chance" to replace the 85-year-old Pontiff, who is stepping down because of ill health.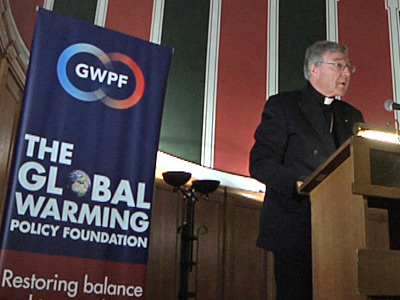 Cardinal George Pell: One Christian Perspective On Climate Change – The 2011 Annual GWPF Lecture 
Lecture video here