The North American Energy Boom
Date: 20/12/13
The American Interest
Canada has its oil sands, the United States has its shale boom, and now Mexico has its energy reforms. Add those three recent energy trends together, and you've got yourself a recipe for a North American energy powerhouse.
The Energy Information Administration (EIA) just released an early version of its 2014 Annual Energy Outlook (AEO) this week, and its projections for American oil and gas production were even rosier than expected. Below you can see just how much more optimistic the EIA was with its predictions.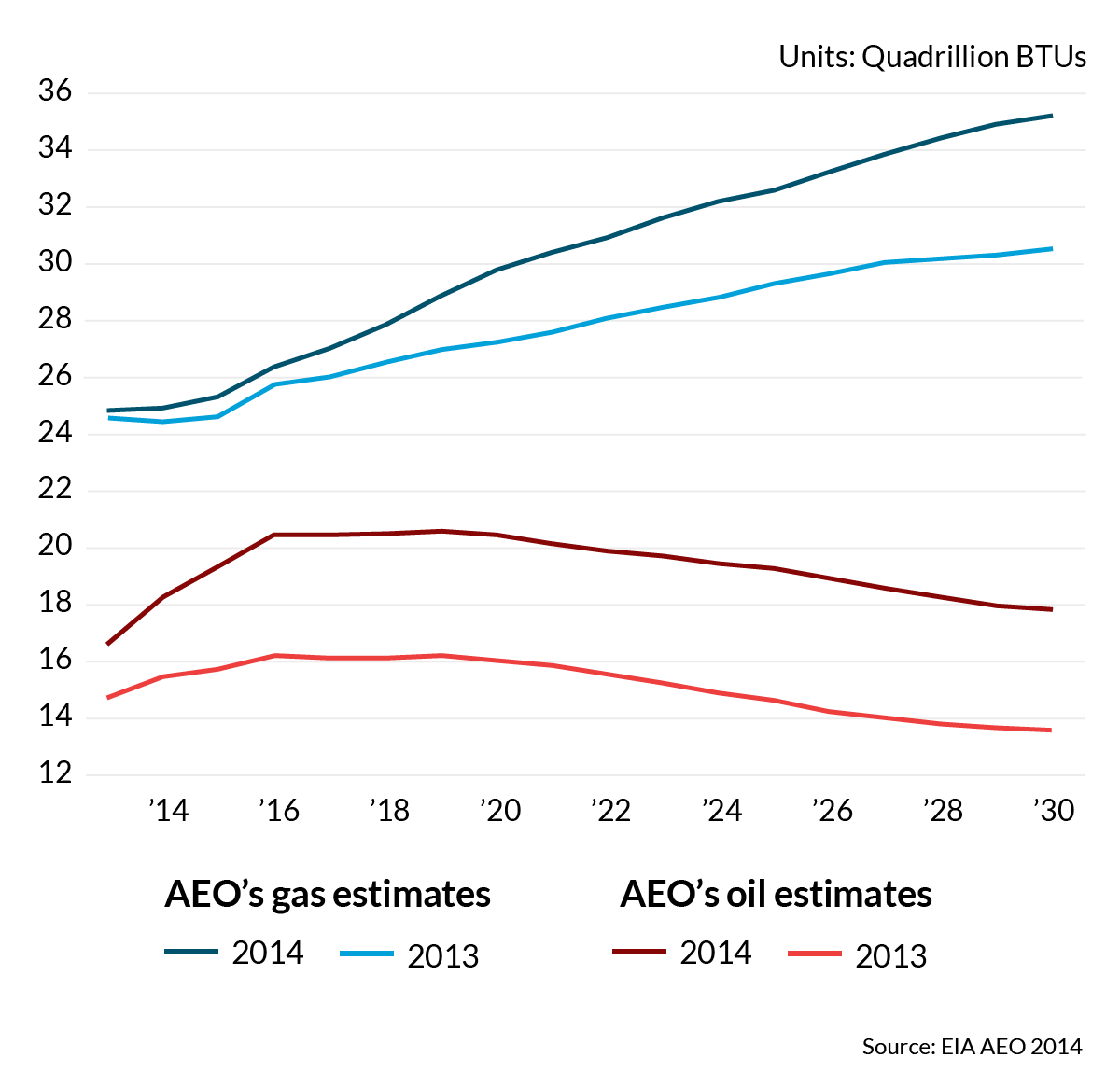 Oil production is expected to hit a near-record high 2019 before tapering off as shale plays mature, but the level of production is significantly higher than previously projected (22 percent higher in 2019). Natural gas production is looking even better, as a relatively stable level of growth is expected to continue through 2040, the last year of the AEO's projections. This new projection for the cumulative production of American natural gas through 2040 is a whopping 11 percent higher than last year's account.
If that was all the encouraging data we had to show you, it would still be plenty to celebrate. But there's more. Consider the following charts:
Charts courtesy of Lindsey Burrows
[...] No one could have predicted such an optimistic outlook for American and North American energy even 10 years ago, but technological progress and now political reforms are now reshaping the continent's prospects in the 21st century.